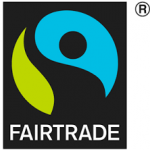 Many of the people that grow the food we eat do not get a fair price for the food that they grow. Sometimes they do not have enough food to feed their own families, or enough money to send their children to school or pay for medicines.
Fairtrade means that the farmers and workers growing the food get a fairer price which aims to cover their cost of production. You can get lots of Fairtrade products, like tea, cocoa (that is in chocolate), sugar and coffee that all work in a similar way, making sure that the farmers who grow them get a fairer price for their hard work.
By buying Fairtrade we can help protect children's rights. He can help children in another country have food to stay healthy, go to school, or get medicine.
Article 24  – All children have the right to the best health care and nutritious food
Article 28 – All children have the right to a good quality education.
At Underbank Primary we support Fairtrade Fortnight each year. This year the Rights Committee organised a Fairtrade Tuck-shop that only sold Fairtrade products each breaktime for a week.
They also organised a Fairtrade Coffee Break for all parents/grandparents and carers who came to pick someone up from school.
Our Fairtrade Coffee Break